Only "in-stock" items are visible and available for purchase on our website. Sold out and Out-of-stock items will not show up on the website at all. The only exception are "pre-order" items which are not-in-stock but can be ordered online. All pre-order items must be paid in full at the time of ordering.
PRICE MATCH
Found it cheaper somewhere else in Canada? In most cases we are be able to price match identical products sold on "Canadian" websites. We will not price match products sold on auction sites like eBay and Amazon, and US based shops. Call 604-791-9027 to see if we can offer you the same or better deal on a product you want. A product link to a Canadian website will be required.


IN PERSON PICK-UP
It is possible to pickup items you want to purchase in person with prior arrangement by calling 604-791-9027. All items must be paid in full at the time of pick-up. No exception.


SHIPPING
All items are shipped on the day they are ordered unless the 'availability' says otherwise. Local pickup in Chilliwack is possible with prior arrangement. We ship anywhere in Canada and USA. Buyers are 100% responsible for shipping costs. We generally ship with Canada Post, but Greyhound, UPS, Purolator, DHL, and FedEx shipments can be arranged.

ACCEPTED PAYMENT METHODS
1. PayPal
Our PayPal e-mail address is hid@hidvisioncanada.com

2. e-Transfer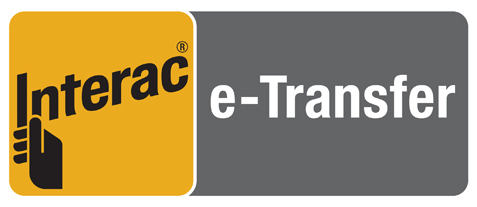 Interac e-Transfer you can send money to anybody with an account at any Canadian Financial Institution. It's as easy as logging into your online banking and selecting "Pay Bills & Transfer Funds -> and then selecting "Interac e-Transfer Recipient". The charges are as little as $1 per transaction, and you can set up your own email money transfers right from your online banking.
Our e-Transfer e-mail is hidvisioncanada@gmail.com
3. Credit Cards - VISA only.
NOTICE:
As of September 2016 we will no longer accept MasterCard (M/C) through Moneris credit card processing system. We had to make this change because Moneris is incapable of providing us with secure online transactions even with MasterCard Secure Code in place which leaves all M/C transactions open to fraud. If you wish to use M/C you can do so via PayPal.

ONLINE CREDIT CARD PURCHASE SECURITY UPDATE: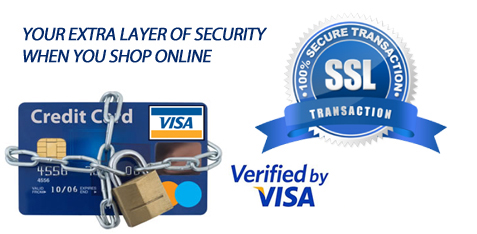 To add more security to VISA credit card purchases Verified by VISA has now been implemented. The goal of this implementation is to make your payments as secure as possible and eliminate fraudulent charges to your credit card. You will have two extra security steps to go through before your credit card purchases can be made, making this the most secure way to shop online. Once your VISA card is registered with VISA you will no longer be asked to go through the extra verification step.
Please note, we will not ship any product to a non-verified address (PayPal) or to an address that is not the registered address on your credit card.
We no longer accept credit card orders over the phone. All orders must be completed online by the credit card holder.


DOT INFORMATION
The use of aftermarket LED or HID lights may not be legal in your province and it is up to you to check with the Department of Transportation (DOT) prior to installing HID or LED lights in a vehicle that is not originally equipped with them. OEM HID lighting systems that are supplied with the vehicles from the factory are DOT approved. Aftermarket LED or HID lighting systems are not DOT approved. The only exception are sealed LED headlights which have DOT SAE E9 markings on the lens.
Therefore, all LED or HID light kits sold on this site are designated for "off-road or exhibition use only", except for Jeep headlights, 4x6, and 5x7 LED headlights, which have DOT stamp printed on the lens.
What makes HID conversion kits illegal is that the halogen head lamp housings are not designed to cut-off the HID light properly, and hence, there is danger of blinding oncoming traffic. Upgrading to projector headlamps has been suggested as one way of being able to use HID headlights in vehicles not originally equipped with them. However, you should still check with your local police department before upgrading your lights.
We are not responsible for customers who violate the terms of sale in which they will assume all responsibilities for any unauthorized or unintended use other than off-road or exhibition use.